roccopastore - Favorite videos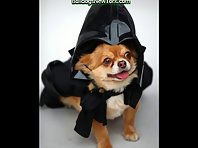 Cute Dogs in Halloween Costumes
www.BulldogsNewYork.com Check out these cute dogs in Halloween costumes! Ivan's Puppies has been breeding and training puppies for over 30 years. Our hard work has been paying off, as now we are proud to be breeding Bulldog litters with excellent quality, with little to no health problems and good temperaments.
Time: 01:18
Added: March 30, 2020
Views: 3720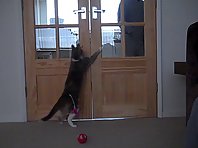 Kimicat opens doors
Our cat Kimi can open the kitchen door so now she does it all the time :)
Time: 00:44
Added: May 1, 2020
Views: 7770
Halloween Possessed Pets!
http://www.PuppyCityNY.com. Anyone in the New York area should come take a look at our puppies, the door is open to anyone, and if you need directions from any where in the Bronx, Brooklyn, Queens, Long Island, Staten Island, Manhattan, or the tri-state area, just give us a call and we can help. Call today! 718-332-3400 or visit our website for instant puppy discount codes!
Time: 00:58
Added: March 3, 2020
Views: 12005