Search results: 4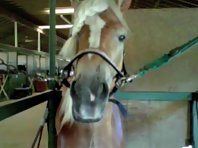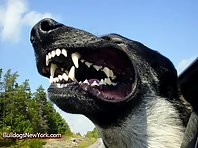 Dogs Feeling The Breeze!
http://www.BulldogsNewYork.com Check out these dogs feeling the breeze! Ivan's Puppies has been breeding and training puppies for over 30 years. Our hard work has been paying off, as now we are proud to be breeding Bulldog litters with excellent quality, with little to no health problems and good temperaments.
Time: 01:14
Added: March 9, 2020
Views: 4523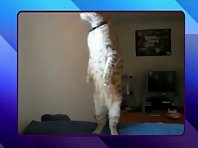 An Amazing Cat Standing Up Exclusive Feature and Cute Kitten Update
This is one cool cat that just stands there watching the birds outside the window. Never thought we would find cats standing around on two feet like people. See our exclsuive commentary and clips of this amazing kitty. If you have any amazing video clips of cats doing tricks then this is the place to post your video responses. Also see our update on our kittens. See how big our cute kittens are getting one week after our original contest video.
Time: 01:35
Added: November 3, 2019
Views: 15959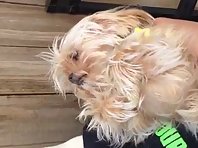 Ami is so drama!
My wife gently blows wind on our small Shih Tzu Yorkie and the results are quite cute.
Time: 00:34
Added: November 21, 2018
Views: 2880