Search results: 3
What does the big fart skill do for you
Big fart is an ultimate fart machine that that will keep you entertained with toilet humor for hours. Try opening the Big Fart skill and asking Alexa for one of these Long and Windy, Lovely, Smelly, Springy, Guilty, and much more.
Time: 02:01
Added: November 2, 2019
Views: 269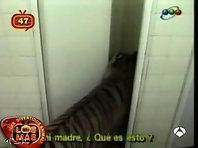 Bathroom visit
Tiger visits the bathroom and finds his food on the toilet!
Time: 00:24
Added: November 9, 2018
Views: 5920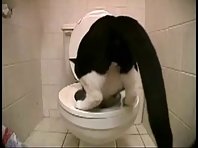 Cat on the toilet
watch to find out what happens to the cat
Time: 00:52
Added: November 2, 2018
Views: 6245