Search results: 13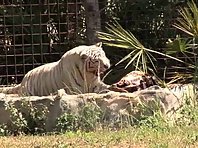 Tiger Easter!
TIGERS & LIONS LIKE EASTER TREATS TOO! Watch Zabu the white tiger destroy her easter egg filled with catnip and leave the mess for Cameron the lion to investigate! FOR MORE BIG CAT EASTER ACTION: http://www.youtube.com/watch?v=YXmglES_bS0 www.BigCatRescue.org
Time: 02:13
Added: January 21, 2017
Views: 7688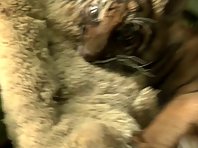 Baby tiger
3 months old baby tiger enjoys life as he runs around at the Woodland Zoo
Time: 01:55
Added: August 26, 2016
Views: 5607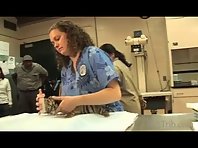 Baby Tiger
Baby tiger gets raised by humans because his mother rejects him. :[
Time: 02:00
Added: June 16, 2012
Views: 5315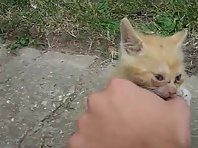 Cat thinks he's a tiger
Cute tiny kitten thinks he's as mighty as a tiger :]
Time: 03:47
Added: March 24, 2017
Views: 8051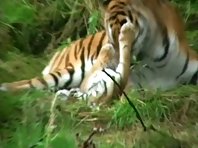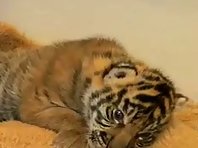 Baby Tiger
Baby tiger gets friendly with Winnie the Pooh
Time: 00:48
Added: April 21, 2015
Views: 9149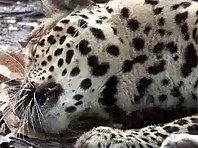 Q: Do TIGERS like catnip??
Ever wondered if big cats like TIGERS, LIONS & LEOPARDS like catnip? We always get this question from tour guests, so we thought we'd find out!
Time: 03:54
Added: December 1, 2015
Views: 7875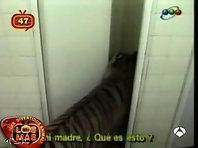 Bathroom visit
Tiger visits the bathroom and finds his food on the toilet!
Time: 00:24
Added: August 15, 2016
Views: 5044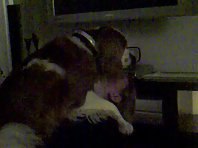 the whining dog
My dog likes to whine on our face. I think he is retarded, but we still love him!
Time: 00:39
Added: July 9, 2016
Views: 6186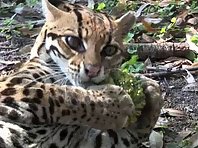 BIG CATS vs Pumpkins!
BIG CAT HALLOWEEN! Watch Tigers, Lions, Leopards and more
Time: 03:44
Added: April 6, 2017
Views: 5902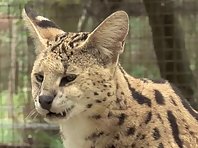 ♥ Big Cat Love ♥
The love is in the air at Big Cat Rescue. Lions, Tigers, Leopards and more are enjoying the company of loving feline companions and special Valentine's Day enrichment to play with! :) For FREE Valentine's Day goodies visit: http://www.bigcatfun.com/valentines.html
Time: 03:12
Added: July 23, 2016
Views: 7048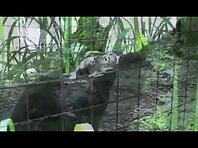 Snow Leopards
Snow leopards are cool big cats who can't roar like a tiger
Time: 00:55
Added: October 1, 2014
Views: 3091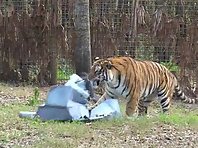 2 Tigers vs RHINO !?
!! WATCH 2 TIGERS ATTACK A RHINO !?... - Shere Khan our 750lb Siberian/bengal Tiger and China Doll have fun destroying our model Rhino. We make all different kinds of enrichment for our cats to keep them entertained and to encourage natural behaviors! Learn more about tigers here: http://bigcatrescue.org/tigers/tigers
Time: 02:11
Added: August 24, 2015
Views: 9939