Search results: 11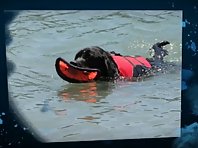 Black Lab Crazy Over Flippy Flopper
Guinness,the Black Lab, is crazy over Flippy Flopper toy. Swims, jumps in the air, and dives for Flippy Flopper tossed to him.
Time: 02:20
Added: October 5, 2020
Views: 6662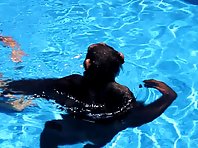 Swimming Monkey
This monkey can go underwater!
Time: 01:13
Added: October 4, 2020
Views: 10840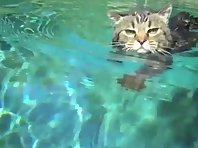 A cat's punishment
For scratching people, the cat gets thrown in the pool
Time: 00:33
Added: September 30, 2020
Views: 8891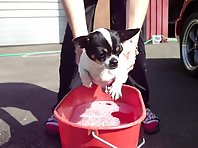 Air Swimming Chihuahua
Chihuahua does not like taking a bath so it's swimming on air.
Time: 00:56
Added: September 6, 2020
Views: 10911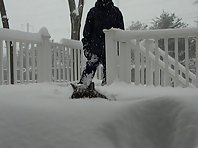 Swimming in the snow
Cat swims his way through the snow to get home.
Time: 00:36
Added: July 7, 2020
Views: 7182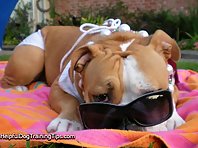 Dogs in Swimsuits
http://www.HelpfulDogTrainingTips.com What do you think of dogs in swimsuits? Do you need help training your dog? Visit our website at www.HelpfulDogTrainingTips.com for dog training tips on housebreaking, dog obedience, signaling, dog bite prevention, and more!
Time: 01:10
Added: July 6, 2020
Views: 8577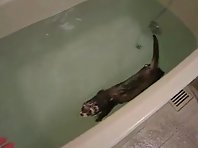 Swimming ferret
Ferret who can swim in the tub water
Time: 00:28
Added: June 7, 2020
Views: 7761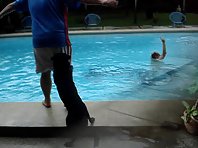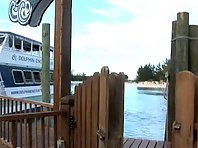 After Hours
Make dolphin encounters one of your family vacations in the Bahamas today! Take a look at what goes on after hours at dolphin encounters at the blue lagoon. If you are interested in swimming with dolphins during one of your next bahama vacations, visit our website for more information. http://www.dolphinencounters.com
Time: 03:09
Added: October 12, 2019
Views: 6427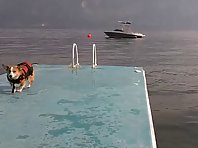 Doggy Flop
Cute dog belly flops into lake water
Time: 01:32
Added: December 11, 2018
Views: 8244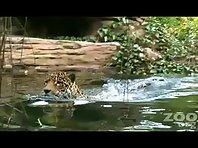 Swimming Jaguar
Jaguar shows off his skills in the water
Time: 02:25
Added: February 20, 2018
Views: 5374