Search results: 6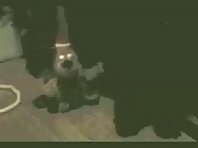 Funny Little Elvis Poodle Puppy
Funny Little Elvis Poodle Puppy plays with a stuffed singing dog with flapping ears.
Time: 00:53
Added: October 13, 2020
Views: 5444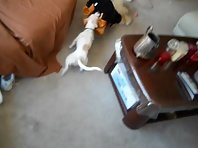 Size Never Matters!
No animals or stuffed animals got hurt in the making of this video I promise!
Time: 00:47
Added: March 2, 2020
Views: 9571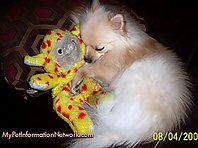 Pets With Their Stuffed Animals
http://www.MyPetInformationNetwork.com Look at these pets with their favorite stuffed animals! Visit our website for a free e-book today entitled
Time: 01:00
Added: August 28, 2019
Views: 6751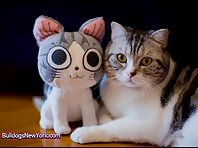 Animals and their Identical Stuffed Animals
www.BulldogsNewYork.com Look at these cute animals with identical suffed animals of themselves! Ivan's Puppies has been breeding and training puppies for over 30 years. Our hard work has been paying off, as now we are proud to be breeding Bulldog litters with excellent quality, with little to no health problems and good temperaments.
Time: 01:50
Added: April 21, 2019
Views: 7874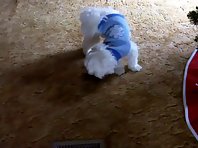 Puppy gets a pet
Puppy gets a new stuffed beaver
Time: 01:13
Added: January 11, 2019
Views: 6099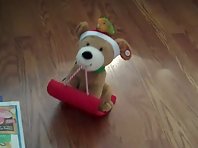 Parrot riding a dog
Parrot rides a stuffed Christmas dog
Time: 00:48
Added: September 13, 2018
Views: 7354