Search results: 5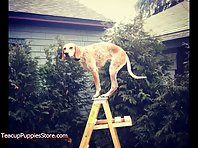 Maddie Standing on Different Things
www.TeacupPuppiesStore.com Look at Maddie standing on different things! If you are looking for Teacup Puppies don't look any further because you are in the right place. We specialize in Teacup Puppies and take pride on how we treat our Yorkies, Maltese, Chihuahuas, Teacup Pomeranian, Teacup Poodles, Pugs, Bostons and other breeds. We also ship our puppies with Delta or Continental because it's very safe and offer a Nanny Service. Call us at 954-353-7864 for more information.
Time: 02:06
Added: June 28, 2020
Views: 4646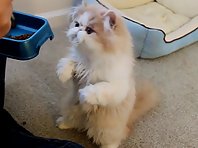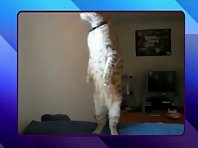 An Amazing Cat Standing Up Exclusive Feature and Cute Kitten Update
This is one cool cat that just stands there watching the birds outside the window. Never thought we would find cats standing around on two feet like people. See our exclsuive commentary and clips of this amazing kitty. If you have any amazing video clips of cats doing tricks then this is the place to post your video responses. Also see our update on our kittens. See how big our cute kittens are getting one week after our original contest video.
Time: 01:35
Added: November 3, 2019
Views: 15959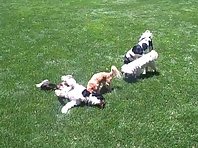 Squrimy Wormy Contest
4 cute puppy contestants and only one winner. Can you guess which dog is the last one standing?
Time: 01:37
Added: March 5, 2019
Views: 5856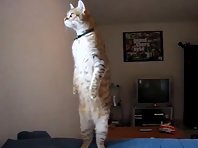 Standing Cat
Standing Cat
Time: 00:47
Added: July 6, 2018
Views: 13158