Search results: 5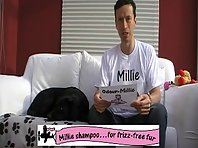 Millie the Brand
Spoof video in which Millie the springador abhors hidden advertising...preferring to be as blatant as they come. Only it doesn't seem that obvious to her owner!
Time: 02:05
Added: March 31, 2020
Views: 3051
POTCAKE HOLIDAY CORNONA SPOOF
POTCAKE COLLARS wishes everyone a Merry Christmas and a Happy and Safe Holiday Season. Thank you to BetterDuck studios for putting together this excellent vid. Go to POTCAKEcollars.com for the best in tropical dog wear. Be sure your dog is rockin' their Potcake this holiday season
Time: 00:22
Added: December 3, 2019
Views: 7248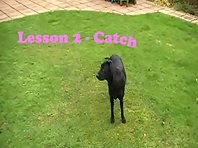 Millie's Training Guide - Lesson 2
Millie's owner learns how to catch and Millie confesses her guilty pleasure in this spoof training guide
Time: 02:18
Added: September 25, 2019
Views: 3764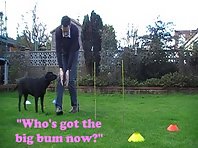 Millie's Training Guide - Lesson 3
In this spoof training guide, Millie goes for gold in the equivalent of the owner Olympics!
Time: 03:01
Added: September 22, 2019
Views: 3387