Search results: 5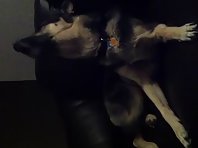 Under the Table and Howling
My Husky/Shepherd mix Cody loves to sing to Dave Matthews Band, his favorite song is Dream Girl, he belts it out every time it comes on, check it out!
Time: 00:17
Added: July 24, 2020
Views: 3315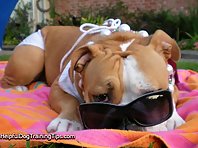 Dogs in Swimsuits
http://www.HelpfulDogTrainingTips.com What do you think of dogs in swimsuits? Do you need help training your dog? Visit our website at www.HelpfulDogTrainingTips.com for dog training tips on housebreaking, dog obedience, signaling, dog bite prevention, and more!
Time: 01:10
Added: July 6, 2020
Views: 8331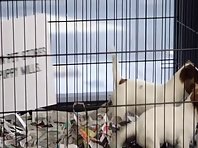 Most Pet Store Puppies Come from Puppy Mills
Watch our canine mascot as he skillfully "trains" oblivious consumers to not buy anything in stores that sell puppies. Most pet store puppies come from puppy mills. Help fight this horrible industry and sign our pledge – if a pet store sells puppies, don't buy anything there! www.NoPetStorePuppies.com
Time: 00:37
Added: December 27, 2019
Views: 4531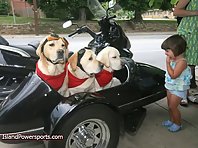 Motorcycle Dogs!
http://www.IslandPowersports.com. These dogs love their motorcycles! Come see our thousands of New and Pre-Owned Motorcycles, ATV's, and Watercraft. Sign up for our newsletter today on our homepage for immediate discount codes emailed to your inbox. 516-795-4400.
Time: 01:18
Added: September 19, 2019
Views: 7220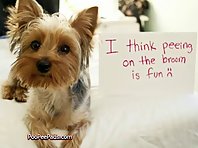 Bad Dogs Wearing Signs
http://www.PooPeePads.com Look at these bad dogs wearing signs! Now you can buy professional quality PooPeePads™ direct – and save! Prices start at just $29.69* for 300 pads – including delivery! All first quality pads with sealed edges, tear-resistant top sheet and leak-proof backing. Our Deluxe Scented pad will attract your pet for easier training. Our special construction absorbs up to twice as much as the leading competitors. And our pads are up to 35% less expensive!
Time: 01:30
Added: August 3, 2019
Views: 4934