Search results: 2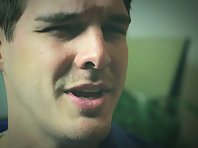 ASPCA Launches National Fleet of Puppy Interrogators
The ASPCA just announced the launch of a national fleet of covert canine agents tasked with using enhanced interrogation tactics to identify consumers supporting the cruel puppy mill industry by shopping in pet stores that sell puppies. Most puppies sold in pet stores come from puppy mills, where they are kept in hostile conditions and do not receive proper veterinary care. The ASPCA's interrogating canines will not roll over until this inhumane industry is eradicated.
Time: 01:03
Added: July 8, 2020
Views: 3058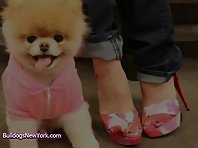 Boo The Dog Goes Shopping!
www.BulldogsNewYork.com Watch as Boo The Dog goes shopping! Ivan's Puppies has been breeding and training puppies for over 30 years. Our hard work has been paying off, as now we are proud to be breeding Bulldog litters with excellent quality, with little to no health problems and good temperaments.
Time: 00:58
Added: September 7, 2018
Views: 5197