Search results: 12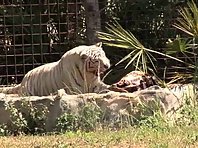 Tiger Easter!
TIGERS & LIONS LIKE EASTER TREATS TOO! Watch Zabu the white tiger destroy her easter egg filled with catnip and leave the mess for Cameron the lion to investigate! FOR MORE BIG CAT EASTER ACTION: http://www.youtube.com/watch?v=YXmglES_bS0 www.BigCatRescue.org
Time: 02:13
Added: October 29, 2020
Views: 12212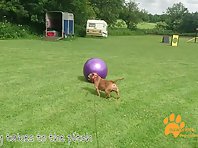 Pawprints WAGS Cup 2018
Football fever has reached the rescue dogs at Pawprints. They are clearly in training for the WAGS Cup 2018 while waiting for their new homes. Great skills, foul play and some clear cheating.
Time: 01:04
Added: October 13, 2020
Views: 2081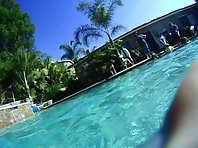 Quincy Down Under
This is Quincy, a rescued 11 year old Chesapeake Bay Retriever. Shortly after adopting him 3 years ago, we discovered he had this very unique talent; he could dive to the bottom of a pool to retrieve his non-floatable toys. We have seen him reach toys at depths of up to 6'!
Time: 00:19
Added: October 6, 2020
Views: 5954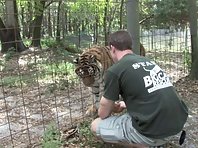 Q: Do TIGERS hate CINNAMON??
Do tigers hate cinnamon? We have 13 tigers at Big Cat Rescue so we decided to put cinnamon to the test and find out..... We also gave cinnamon to a few of our lions to see what they thought to the baking spice!
Time: 03:42
Added: September 21, 2020
Views: 9104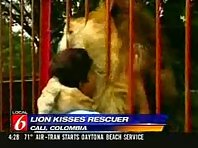 Lion kisses a person
He was rescued by a person and shows his appreciation by kissing and hugging
Time: 00:39
Added: June 15, 2020
Views: 8065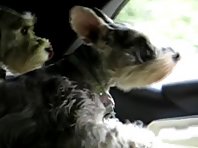 Super Schnauzers to the Rescue
Squirrel caught in a spiral and can't make it stop. Schnauzers to the rescue!
Time: 01:48
Added: March 23, 2020
Views: 6758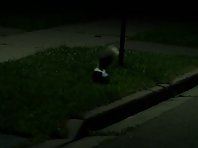 Skunk trapped in McFlurry cup
The poor guy was left with a new necklace because we could not get the top of the cup off....
Time: 00:54
Added: March 2, 2020
Views: 4009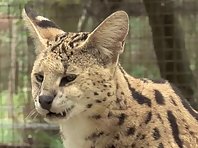 ♥ Big Cat Love ♥
The love is in the air at Big Cat Rescue. Lions, Tigers, Leopards and more are enjoying the company of loving feline companions and special Valentine's Day enrichment to play with! :) For FREE Valentine's Day goodies visit: http://www.bigcatfun.com/valentines.html
Time: 03:12
Added: July 25, 2019
Views: 9768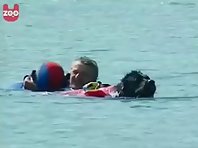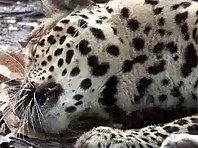 Q: Do TIGERS like catnip??
Ever wondered if big cats like TIGERS, LIONS & LEOPARDS like catnip? We always get this question from tour guests, so we thought we'd find out!
Time: 03:54
Added: August 1, 2018
Views: 9990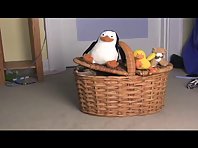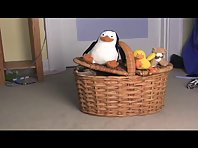 Funny Cat with Picnic Basket
this one focusing on the fun she has with a picnic basket. The video also includes some
Time: 02:00
Added: September 23, 2020
Views: 6752