Search results: 2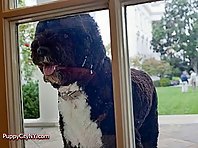 Bo Obama, Presidential Dog (Year 2)
http://www.PuppyCityNY.com. Check out Bo Obama's second year in office! Puppy City has been around for over 50 years, we pride ourselves in being the home for quality puppies. Call today! 718-332-3400 or visit our website for instant puppy discount codes!
Time: 00:54
Added: June 14, 2020
Views: 5593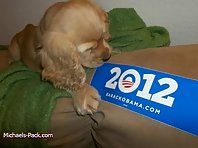 Pets For Obama!
http://www.Michaels-Pack.com Our goal at Michael's Pack is to help you understand and communicate better with your dog. During our sessions, Michael will provide helpful information on various topics such as nutrition, behavior issues, and dog thoughts. Most importantly, all training that he does is based on positive reinforcement coupled with a holistic method. For Long Island dog training, visit www.Michaels-Pack.com or call 516-DOG-PACK.
Time: 01:34
Added: April 2, 2020
Views: 3682