Search results: 3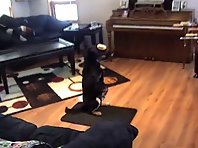 Baker Burgerface
Diefenbaker is found in the living room balancing a double cheeseburger on his face while in the begging position.
Time: 00:51
Added: October 1, 2019
Views: 3504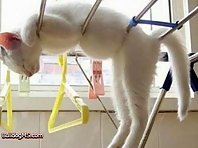 Cats Sleeping in Funny Positions
Look at these cats sleeping in crazy positions! Are you a business in need of help? Bulldog Marketing and Sales offers a FREE 30 minute pet marketing consultation. Contact us to set an appointment by visiting our website at www.BulldogMS.com.
Time: 01:22
Added: July 23, 2019
Views: 11404