Search results: 3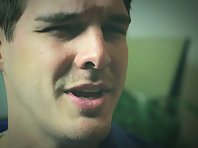 ASPCA Launches National Fleet of Puppy Interrogators
The ASPCA just announced the launch of a national fleet of covert canine agents tasked with using enhanced interrogation tactics to identify consumers supporting the cruel puppy mill industry by shopping in pet stores that sell puppies. Most puppies sold in pet stores come from puppy mills, where they are kept in hostile conditions and do not receive proper veterinary care. The ASPCA's interrogating canines will not roll over until this inhumane industry is eradicated.
Time: 01:03
Added: July 8, 2020
Views: 2980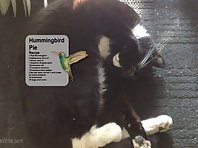 Cat wearing Glasses
Yuuiki (the cat) managed to get a credit card and ordered $1500 Google Glass. This is good and bad. He stopped licking for a minute but now I know what he is thinking. After downloading his files I have surmised that he like lizards, birds and dry food. He dreams of recipes.
Time: 00:45
Added: April 6, 2020
Views: 3401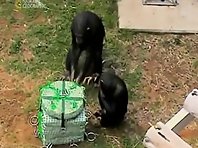 Chimpanzee Problem Solving by Cooperation
A brief, interesting clip from National Geographic's "Ape Genius" documentary, demonstrating problem solving skills in chimpanzees, by requesting cooperation. Also shows chimpanzees providing assistance to humans, by noticing assistance is needed, and retrieving out of reach objects for their human companions.
Time: 02:13
Added: December 20, 2019
Views: 7397