Search results: 12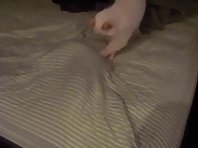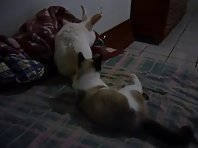 cat likes rabbit
cat playing with rabbit
Time: 02:15
Added: March 31, 2018
Views: 3192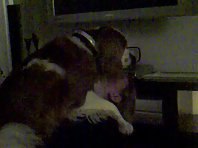 the whining dog
My dog likes to whine on our face. I think he is retarded, but we still love him!
Time: 00:39
Added: February 11, 2018
Views: 6695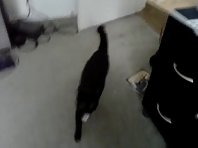 cat plays fetch
cat likes to play fetch!
Time: 01:04
Added: January 12, 2018
Views: 3753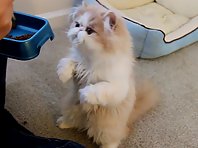 Asian cat
Cat who likes to eat food with chopsticks.
Time: 01:16
Added: September 2, 2017
Views: 6969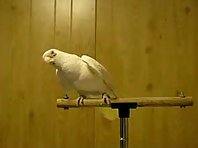 Back up dancing Parrot
Parrot who likes to karaoke and dreams of becoming the back up dancer
Time: 02:42
Added: August 22, 2017
Views: 10749
Cat waves hello
cat who likes to move around and say hello
Time: 00:34
Added: July 29, 2017
Views: 5887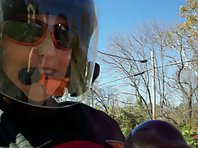 Bear the motorcycle cat
4 Year old Russian Blue male adopted from a shelter. Bear is unique he likes to ride with his parents on their motorcycle.
Time: 00:51
Added: May 27, 2017
Views: 3860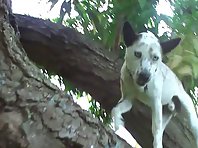 Dog climbing a tree
Smart dog who likes to climb up trees
Time: 01:48
Added: April 30, 2017
Views: 6680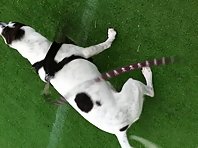 Drag the puppy!
When he weighed four pounds he liked to be dragged on his belly along the carpet. Now Darwin's over thirty pounds so now he likes to roll onto his back and be dragged along the length of an astroturf cricket pitch.
Time: 00:22
Added: February 24, 2017
Views: 3181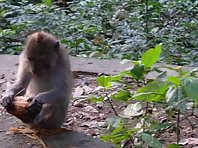 Monkey eating coconut
Monkey who likes coconuts more than bananas
Time: 00:42
Added: March 24, 2016
Views: 7258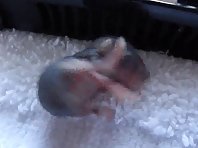 Funny possum
A baby possum likes the laptop vent
Time: 01:27
Added: October 2, 2015
Views: 5350