Search results: 10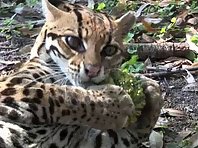 BIG CATS vs Pumpkins!
BIG CAT HALLOWEEN! Watch Tigers, Lions, Leopards and more
Time: 03:44
Added: May 22, 2019
Views: 7104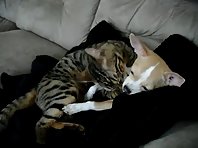 Cat and dog love
my Asian Leopard-Tybalt, and my Chihuahua-Bambi
Time: 00:23
Added: April 25, 2019
Views: 6044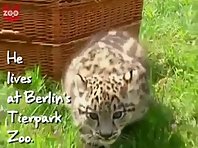 Snow Leopard
Snow leopard who loves to get his picture taken in Germany
Time: 00:58
Added: March 31, 2019
Views: 4903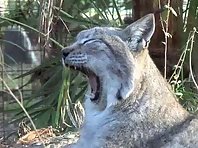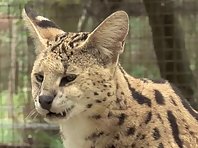 ♥ Big Cat Love ♥
The love is in the air at Big Cat Rescue. Lions, Tigers, Leopards and more are enjoying the company of loving feline companions and special Valentine's Day enrichment to play with! :) For FREE Valentine's Day goodies visit: http://www.bigcatfun.com/valentines.html
Time: 03:12
Added: January 14, 2019
Views: 8705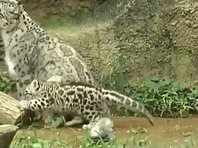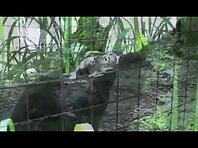 Snow Leopards
Snow leopards are cool big cats who can't roar like a tiger
Time: 00:55
Added: October 4, 2018
Views: 3990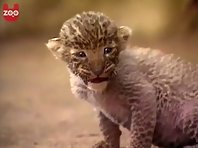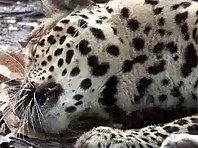 Q: Do TIGERS like catnip??
Ever wondered if big cats like TIGERS, LIONS & LEOPARDS like catnip? We always get this question from tour guests, so we thought we'd find out!
Time: 03:54
Added: August 2, 2018
Views: 9052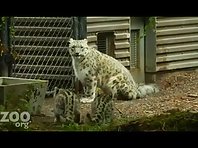 Snow Leopard Kittens
At Woodland Park Zoo, kittens play and fight with each other
Time: 02:29
Added: June 11, 2018
Views: 7538