Search results: 10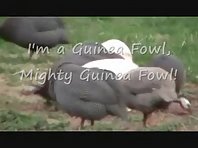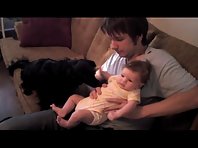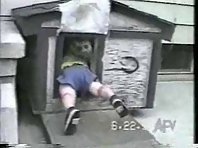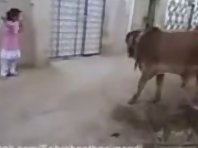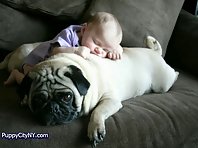 Cute Kids and Their Pets!
http://www.PuppyCityNY.com. These kids and their pets are just adorable! Puppy City has been around for over 50 years, we pride ourselves in being the home for quality puppies. Call today! 718-332-3400 or visit our website for instant puppy discount codes!
Time: 01:10
Added: April 8, 2020
Views: 14266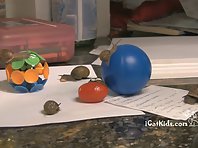 Kid shows funny animals :D
Kid shows her funny pet animals. This is a web show for family and children started by our 7-year-old daughter.
Time: 02:26
Added: March 4, 2020
Views: 8565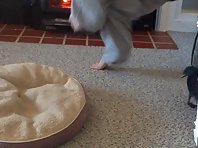 Ducks gone mad
First he bullies the dog off the bed and then attacks the kids who come near it.
Time: 00:34
Added: December 8, 2019
Views: 2340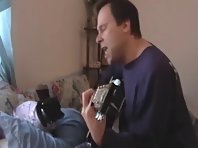 Song for Dogs to Sleep
Chloe the chihuahua has stolen my bed and there's only one thing to do - lull her to sleep with an original song! Try it on your pets or children today...
Time: 03:00
Added: November 16, 2019
Views: 7500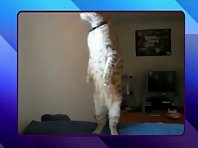 An Amazing Cat Standing Up Exclusive Feature and Cute Kitten Update
This is one cool cat that just stands there watching the birds outside the window. Never thought we would find cats standing around on two feet like people. See our exclsuive commentary and clips of this amazing kitty. If you have any amazing video clips of cats doing tricks then this is the place to post your video responses. Also see our update on our kittens. See how big our cute kittens are getting one week after our original contest video.
Time: 01:35
Added: November 3, 2019
Views: 15959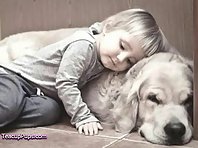 More Kids and Pets!
http://www.TeacupPups.com Is there anything cuter than kids with pets? Teacup Pups was founded in 1984 by an animal lover and dog trainer. If you have questions about any of our teacup puppies please feel free to call or email. Grooming services are available at our retail store. Walk-ins are welcome and so are questions. Call us at 718-238-7387, or visit our website at www.TeacupPups.com.
Time: 01:26
Added: June 2, 2018
Views: 6793