Search results: 4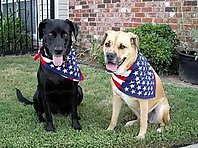 Patriotic Pets! 4th of July Dogs
http://www.1800PetInsurance.com Check out these patriotic pets! Healthcare coverage for your pet is more affordable than you think. Get a quote in just a few minutes!
Time: 01:42
Added: February 22, 2020
Views: 6623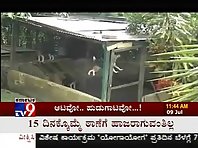 Crazy Funny Animals
Funny animal is a cartooning term for the genre of comics and animated cartoons in which the main characters are humanoid or talking animals, with anthropomorphic personality traits. The characters themselves may also be called funny animals.July 09,2010
Time: 01:03
Added: January 8, 2020
Views: 7963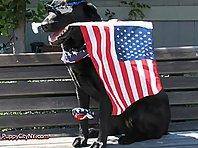 American Dogs Ready For The 4th of July!
http://www.PuppyCityNY.com. Our American Dogs are all ready for the 4th of July celebration! Puppy City has been around for over 50 years, we pride ourselves in being the home for quality puppies. Call today! 718-332-3400 or visit our website for instant puppy discount codes!
Time: 01:10
Added: July 21, 2019
Views: 4247