Search results: 12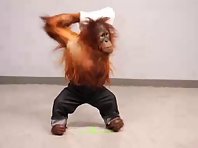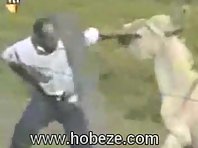 Funny Animal Sex
fun compilation of instances where animals have mistaken human as their own kind and attempted to mate with them.
Time: 02:46
Added: June 18, 2020
Views: 35905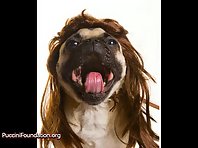 Funny Dogs Wearing Wigs
http://www.PucciniFoundation.org Look at these funny dogs wearing wigs! My dog, Puccini, died from canine cancer. Yes, people and our pets share many of the same cancers. I channeled my pain and sadness in dealing with canine cancer into something positive — this foundation — and honored the strongest of human-animal bonds. The Puccini Foundation is dedicated to the hope and promise of a future for pets and people, cancer free. Visit our website at www.PucciniFoundation.org.
Time: 01:46
Added: January 28, 2020
Views: 4834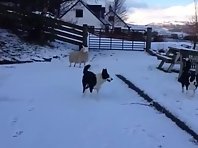 Sheep thinks that is it also a dog
This sheep has lived it's whole life with these dogs and actually believes he is also a dog. Watch them play together.
Time: 00:15
Added: January 6, 2020
Views: 1654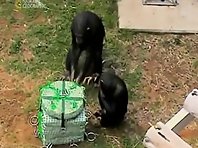 Chimpanzee Problem Solving by Cooperation
A brief, interesting clip from National Geographic's "Ape Genius" documentary, demonstrating problem solving skills in chimpanzees, by requesting cooperation. Also shows chimpanzees providing assistance to humans, by noticing assistance is needed, and retrieving out of reach objects for their human companions.
Time: 02:13
Added: December 20, 2019
Views: 7351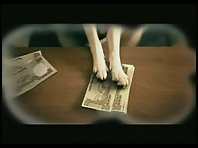 Microsoft Dog commercial
Security Guard gets a dog make his life easier..
Time: 00:46
Added: December 16, 2019
Views: 6034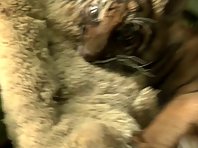 Baby tiger
3 months old baby tiger enjoys life as he runs around at the Woodland Zoo
Time: 01:55
Added: July 10, 2019
Views: 6833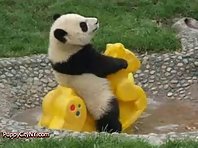 Animals Sitting Like Humans
http://www.PuppyCityNY.com Watch these animals sitting like humans! Puppy City has been around for over 50 years, we pride ourselves in being the home for quality puppies. Call today! 718-332-3400 or visit our website for instant puppy discount codes!
Time: 01:46
Added: May 22, 2019
Views: 5714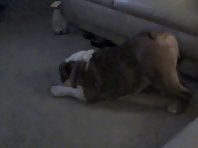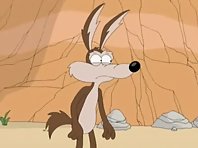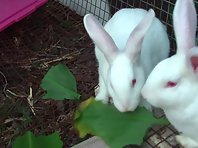 Rabbits eating
Daily life of rabbits... First, Eat. Then, eat. Third, eat. Drink. Then eat again
Time: 07:21
Added: May 15, 2020
Views: 7975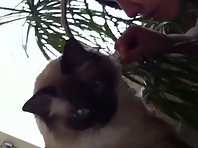 Boss & Cat eating plant
Me and cat Jöns are so tight. I pretended I was eating plant to see if he'd do the same. And he did!
Time: 00:54
Added: April 21, 2019
Views: 4007