Search results: 3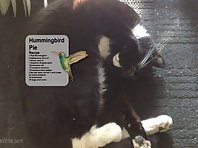 Cat wearing Glasses
Yuuiki (the cat) managed to get a credit card and ordered $1500 Google Glass. This is good and bad. He stopped licking for a minute but now I know what he is thinking. After downloading his files I have surmised that he like lizards, birds and dry food. He dreams of recipes.
Time: 00:45
Added: April 6, 2020
Views: 3864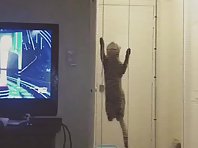 Spider cat
Google suggested wire closet shelves as a DIY cat gate. They said cats couldn't climb it because the space between wires was to small. Weell James found a way!
Time: 00:20
Added: September 3, 2020
Views: 1334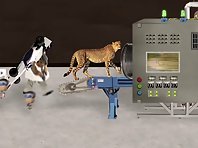 Dr. Squirrel's lab
Animated cute video from google chrome
Time: 00:47
Added: June 1, 2020
Views: 7769