Search results: 6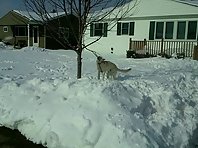 Lee trying to fetch a whole tree!
I was busy shoveling snow and my white German Shepard decided he wanted to play. All the sticks were buried under the snow so he started trying to get a stick off the tree!!!
Time: 01:13
Added: February 18, 2020
Views: 5393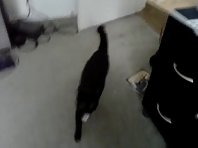 cat plays fetch
cat likes to play fetch!
Time: 01:04
Added: September 28, 2019
Views: 4483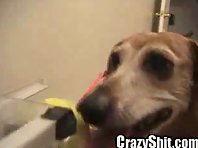 Fetch machine
Dogs can have fun without their owners
Time: 01:24
Added: December 21, 2018
Views: 4849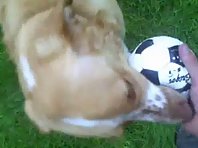 CHARLIE THE WONDERDOG FETCHES
Charlie can talk, sing, and fetch a ball 5 times in 15 seconds. He's CHARLIE THE WONDERDOG. Actually, he can't do that; I just edited to footage to look like it. Charlie is a sweet, gentle lab-mix, and we love him very, very much. (-:
Time: 00:19
Added: September 9, 2018
Views: 3614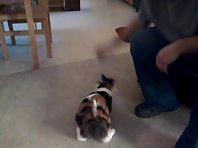 Bella the Fetching Cat
Watch Bella as she dazzles her audience with her doglike actions! Trust me, she's a cat!
Time: 02:27
Added: April 2, 2018
Views: 6159