Search results: 3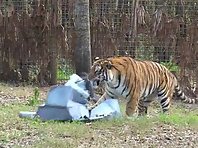 2 Tigers vs RHINO !?
!! WATCH 2 TIGERS ATTACK A RHINO !?... - Shere Khan our 750lb Siberian/bengal Tiger and China Doll have fun destroying our model Rhino. We make all different kinds of enrichment for our cats to keep them entertained and to encourage natural behaviors! Learn more about tigers here: http://bigcatrescue.org/tigers/tigers
Time: 02:11
Added: October 5, 2020
Views: 12974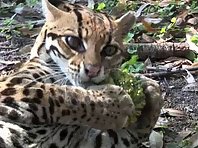 BIG CATS vs Pumpkins!
BIG CAT HALLOWEEN! Watch Tigers, Lions, Leopards and more
Time: 03:44
Added: June 24, 2020
Views: 8250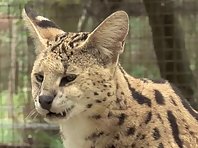 ♥ Big Cat Love ♥
The love is in the air at Big Cat Rescue. Lions, Tigers, Leopards and more are enjoying the company of loving feline companions and special Valentine's Day enrichment to play with! :) For FREE Valentine's Day goodies visit: http://www.bigcatfun.com/valentines.html
Time: 03:12
Added: July 25, 2019
Views: 9768