Search results: 5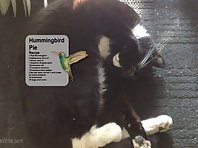 Cat wearing Glasses
Yuuiki (the cat) managed to get a credit card and ordered $1500 Google Glass. This is good and bad. He stopped licking for a minute but now I know what he is thinking. After downloading his files I have surmised that he like lizards, birds and dry food. He dreams of recipes.
Time: 00:45
Added: December 21, 2019
Views: 3228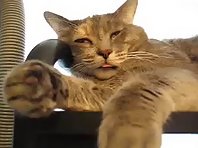 Having a bad dream
Funny cat looks like he's having a bad drewam
Time: 00:31
Added: December 17, 2019
Views: 8155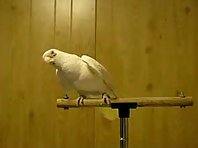 Back up dancing Parrot
Parrot who likes to karaoke and dreams of becoming the back up dancer
Time: 02:42
Added: June 6, 2019
Views: 11732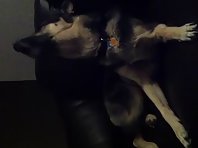 Under the Table and Howling
My Husky/Shepherd mix Cody loves to sing to Dave Matthews Band, his favorite song is Dream Girl, he belts it out every time it comes on, check it out!
Time: 00:17
Added: April 17, 2018
Views: 2896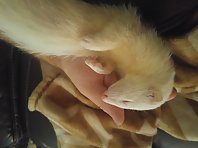 Ferret sleeping
Ferret sleeping and dreaming. Looks dead. Almost.
Time: 01:54
Added: November 25, 2018
Views: 1474