Search results: 2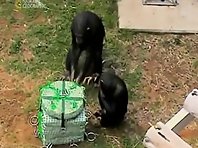 Chimpanzee Problem Solving by Cooperation
A brief, interesting clip from National Geographic's "Ape Genius" documentary, demonstrating problem solving skills in chimpanzees, by requesting cooperation. Also shows chimpanzees providing assistance to humans, by noticing assistance is needed, and retrieving out of reach objects for their human companions.
Time: 02:13
Added: December 20, 2019
Views: 7854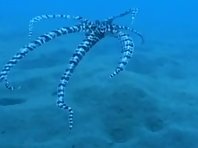 Mimic Octopus!!
Amazing documentary!
Time: 01:49
Added: June 13, 2019
Views: 4326