Search results: 3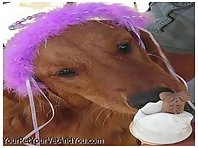 Pets Love Ice Cream Too!
http://www.YourPetYourVetAndYou.com Dogs and cats love to eat ice cream too! Visit our website for a free e-book today entitled
Time: 01:42
Added: September 1, 2019
Views: 5865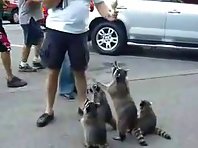 Raccoons beg
Raccoon beg for ice cream from random people on the streets
Time: 00:20
Added: July 27, 2019
Views: 8494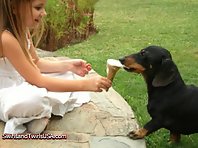 Do Dogs Like Ice Cream or Frozen Yogurt Better?
http://www.SwirlsandTwirlsUSA.com In an effort to determine which is better, ice cream or frozen yogurt, these dogs were given some tasty treats! Watch to find out which one is better!
Time: 01:14
Added: March 30, 2018
Views: 4471