Search results: 2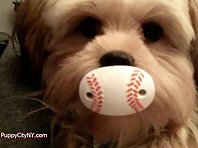 Pets Who Love Baseball!
http://www.PuppyCityNY.com. These pets really love baseball! Puppy City has been around for over 50 years, we pride ourselves in being the home for quality puppies. Call today! 718-332-3400 or visit our website for instant puppy discount codes!
Time: 01:12
Added: October 8, 2018
Views: 6503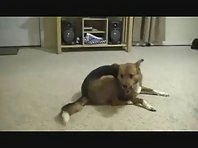 MyAniMovies Presents: Dog Dances for the Cardinals!
MyAniMovies Presents: Koty, a devoted St. Louis Baseball Cardinals fan, who dances and chants as she celebrates her beloved Cardinals, the 2011 World Series Champions! View more MyAniMovies animal videos on You Tube at wwww.youtube.com/user/myanimovies.
Time: 00:44
Added: March 10, 2019
Views: 4487