Search results: 7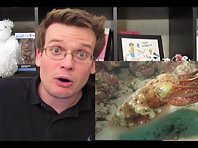 Top 10 Animal POWER MOVES
John discusses the top 10 amazing power moves--both offensive and defensive--in the animal kingdom. From giraffes to frogs to acid-ejecting beetles, animals have some awfully bizarre and awesome survival behaviors.
Time: 03:44
Added: June 2, 2020
Views: 5833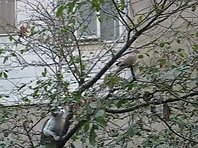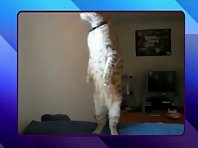 An Amazing Cat Standing Up Exclusive Feature and Cute Kitten Update
This is one cool cat that just stands there watching the birds outside the window. Never thought we would find cats standing around on two feet like people. See our exclsuive commentary and clips of this amazing kitty. If you have any amazing video clips of cats doing tricks then this is the place to post your video responses. Also see our update on our kittens. See how big our cute kittens are getting one week after our original contest video.
Time: 01:35
Added: November 3, 2019
Views: 15727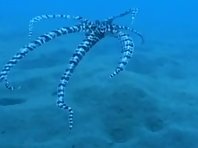 Mimic Octopus!!
Amazing documentary!
Time: 01:49
Added: June 13, 2019
Views: 4153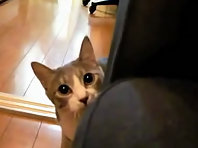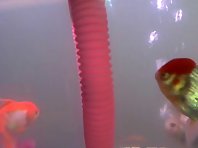 Goldfish IQ-Things that make you go hmmm...
My orange Oranda goldfish JR has learned to swim through hoops. Is he the smartest goldfish you've ever seen or am I the crazy goldfish lady?
Time: 00:28
Added: December 19, 2018
Views: 4934