Search results: 4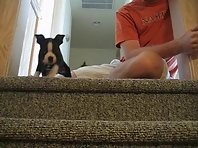 Tux our Boston Terrier puppy falls down the stairs
http://www.youtube.com/watch?v=24bLLF3FL3I Tux, our 8-week-old Boston Terrier puppy, walks down a flight of stairs for the first time. Scratching, clawing, barking, growling, and ultimately falling down. Poor little guy!
Time: 00:51
Added: January 19, 2020
Views: 11086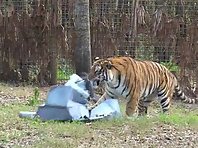 2 Tigers vs RHINO !?
!! WATCH 2 TIGERS ATTACK A RHINO !?... - Shere Khan our 750lb Siberian/bengal Tiger and China Doll have fun destroying our model Rhino. We make all different kinds of enrichment for our cats to keep them entertained and to encourage natural behaviors! Learn more about tigers here: http://bigcatrescue.org/tigers/tigers
Time: 02:11
Added: November 8, 2019
Views: 11651
What does the big fart skill do for you
Big fart is an ultimate fart machine that that will keep you entertained with toilet humor for hours. Try opening the Big Fart skill and asking Alexa for one of these Long and Windy, Lovely, Smelly, Springy, Guilty, and much more.
Time: 02:01
Added: November 2, 2019
Views: 269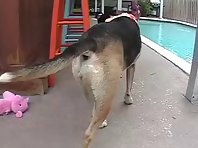 CRIBS - MAKO - POTCAKE
Mako took over the fishing, surfing, diving, and partying seen. Now she takes over the series cribs. This all new episode is devoted to Mako's lavish Fort Lauderdale bungalow. It gives the ultimate tour of her south Fla digs. You'll see everything from her temperpedic bed, where the magic happens, to the shark bite bar where the epic parties she thorws takes place. You'll also see her first class wardrobe. Get your Potcake on at : www.potcakecollars.com
Time: 01:21
Added: October 31, 2019
Views: 7018