Search results: 3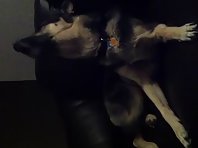 Under the Table and Howling
My Husky/Shepherd mix Cody loves to sing to Dave Matthews Band, his favorite song is Dream Girl, he belts it out every time it comes on, check it out!
Time: 00:17
Added: July 24, 2020
Views: 3498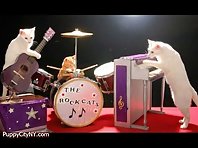 Animals in a Band!
http://www.PuppyCityNY.com You're going to love these animals in a band! Puppy City has been around for over 50 years, we pride ourselves in being the home for quality puppies. Call today! 718-332-3400 or visit our website for instant puppy discount codes!
Time: 01:06
Added: December 25, 2019
Views: 5311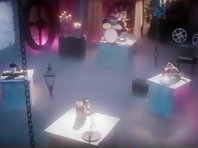 Electric Furs cat band rocks in new TEMPTATIONS campaign
Get ready to rock your paws off! TEMPTATIONS™, known for the tasty treats your cats can't resist, introduces the first ever digital release from the hit band, the Electric Furs! Travel back to the 80's, as you watch the Electric Furs "sing" and "play" Simple Minds' throwback hit, "Don't You (Forget About Me)".
Time: 02:44
Added: September 13, 2019
Views: 2448