Search results: 9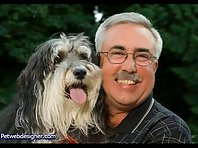 Dogs Who Look Like Their Owners PART 3
http://www.petwebdesigner.com We build your pet website! Pet owners who look just like their pets make the funniest videos, this is the 3rd video in the series. Don't forget to enter our contest if you know a pet that looks like their owner: http://www.Petwebdesigner.com/contest
Time: 01:06
Added: September 24, 2019
Views: 5251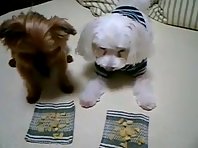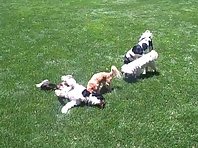 Squrimy Wormy Contest
4 cute puppy contestants and only one winner. Can you guess which dog is the last one standing?
Time: 01:37
Added: March 5, 2019
Views: 5066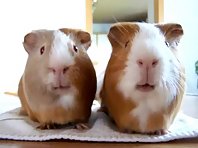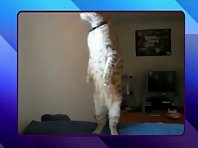 An Amazing Cat Standing Up Exclusive Feature and Cute Kitten Update
This is one cool cat that just stands there watching the birds outside the window. Never thought we would find cats standing around on two feet like people. See our exclsuive commentary and clips of this amazing kitty. If you have any amazing video clips of cats doing tricks then this is the place to post your video responses. Also see our update on our kittens. See how big our cute kittens are getting one week after our original contest video.
Time: 01:35
Added: January 18, 2019
Views: 15004
Puppy vs. Cat
Puppy and Cat wrestling contest
Time: 01:32
Added: August 17, 2018
Views: 7655
Alice The Dolphin On Skype!
Alice The Dolphin is hassling Kenny and Erica over Skype… she wants them to go to Dubai. Help get this angry dolphin off their back! Vote for this video at www.atlantisdubaibigbreak.com, or upload your own for the chance to win a holiday for 10 people.
Time: 01:30
Added: July 18, 2018
Views: 4848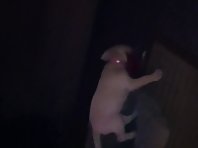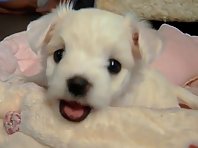 Purina Pro Plan Launches the "How is Your Dog Great?" Video Contest
Visit http://www.youtube.com/ProPlan For additional information and full contest entry details and rules. Here's your favorite pooch's chance to become famous, win Purina® Pro Plan® food for an entire year, and even earn a trip to New York City. So tell us – "How is Your Dog Great?"
Time: 01:01
Added: February 21, 2019
Views: 4842