Search results: 3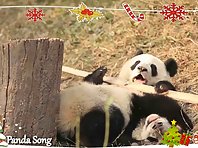 Merry Christmas and Happy New Year from Giant Pandas!
http://www.pandahome.com All Giant Pandas at Chengdu Panda Base wish you a very Merry Christmas and Happy New Year! Chengdu is a city where once coming who never say go! The pretty cute panda bears are exactly from here wishing you and your family a big Merry Christmas and all the best wishes by their own beautiful and sweet voice. Hope you enjoy it!
Time: 01:06
Added: November 21, 2019
Views: 5890
POTCAKE HOLIDAY CORNONA SPOOF
POTCAKE COLLARS wishes everyone a Merry Christmas and a Happy and Safe Holiday Season. Thank you to BetterDuck studios for putting together this excellent vid. Go to POTCAKEcollars.com for the best in tropical dog wear. Be sure your dog is rockin' their Potcake this holiday season
Time: 00:22
Added: December 3, 2019
Views: 7213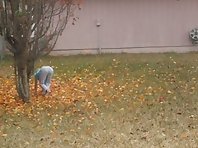 Lyndsy galloping
Lyndsy, who wishes to be a horse, loves to gallop around the yard.
Time: 00:40
Added: April 13, 2019
Views: 6573